I'm excited to show you my latest experiment with Augmented Reality.  AR.js and A-Frame just announced support for image tracking in the browser which I find really amazing.
I decided to try out the image tracking with a drawing I used for a letterpress print featuring the Queen. Today is her birthday, so I guess this is like an AR birthday card!
You will need both a PHONE and a DESKTOP  to view this project. Make sure this webpage is open on your desktop.
Step 1
Scan the QR code below using the camera on your phone. Just open your camera and scan the code. It should open a "flowto.it" link that will direct you to my site automatically.

Step 2
Once the page loads on your phone point it at the image below.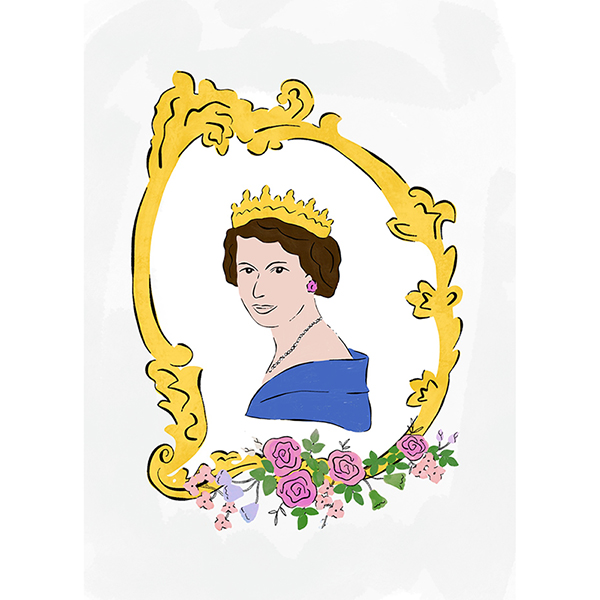 Let me know what you think!